Positive Vibration Frequency Wireless Headphones
Free Economy Shipping. Expert Support. No Hassle Returns.
See details
Positive Vibration Frequency delivers the perfect balance of hi-fi audio and sustainable design for an unmatched listening experience. These wireless headphones feature 40mm dynamic drivers for crisp, precision sound and over 34 hours of playtime so you can vibe to your favorite tracks all day long. Feel fully immersed in the music with an exceptional fit featuring plush memory foam ear cushions and headband padding.
With a sleek, modern design and eco-friendly materials like FSC® certified wood, these powerful headphones embody that classic House of Marley style.
SUSTAINABLE MATERIALS: Celebrate nature with House of Marley's commitment to sustainability-crafted products. Positive Vibration Frequency is made with FSC® certified wood, recyclable aluminum, and is delivered in 100% plastic-free recyclable packaging.
SUPERIOR SOUND: Positive Vibration Frequency headphones offer deep bass and precision sound with 40mm hi-definition drivers for an unparalleled listening experience.
PREMIUM COMFORT: These wireless headphones are crafted with premium memory foam ear cushions and headband padding for maximum comfort.
RECHARGEABLE & COMPATIBLE: Suitable for use with iOS and Android devices, Positive Vibration Frequency offers a 34 hour battery life for all-day listening. Plus, the advanced quick-charge technology means you can get up to 4 hours of listening after just 15 minutes of charging.
CONVENIENT FEATURES: Enjoy a foldable design for easy storage and an onboard microphone for convenient hands-free calling. The remote function allows you to control volume and playback when your device is out of reach.


40MM HIGH
DEFINITION DRIVERS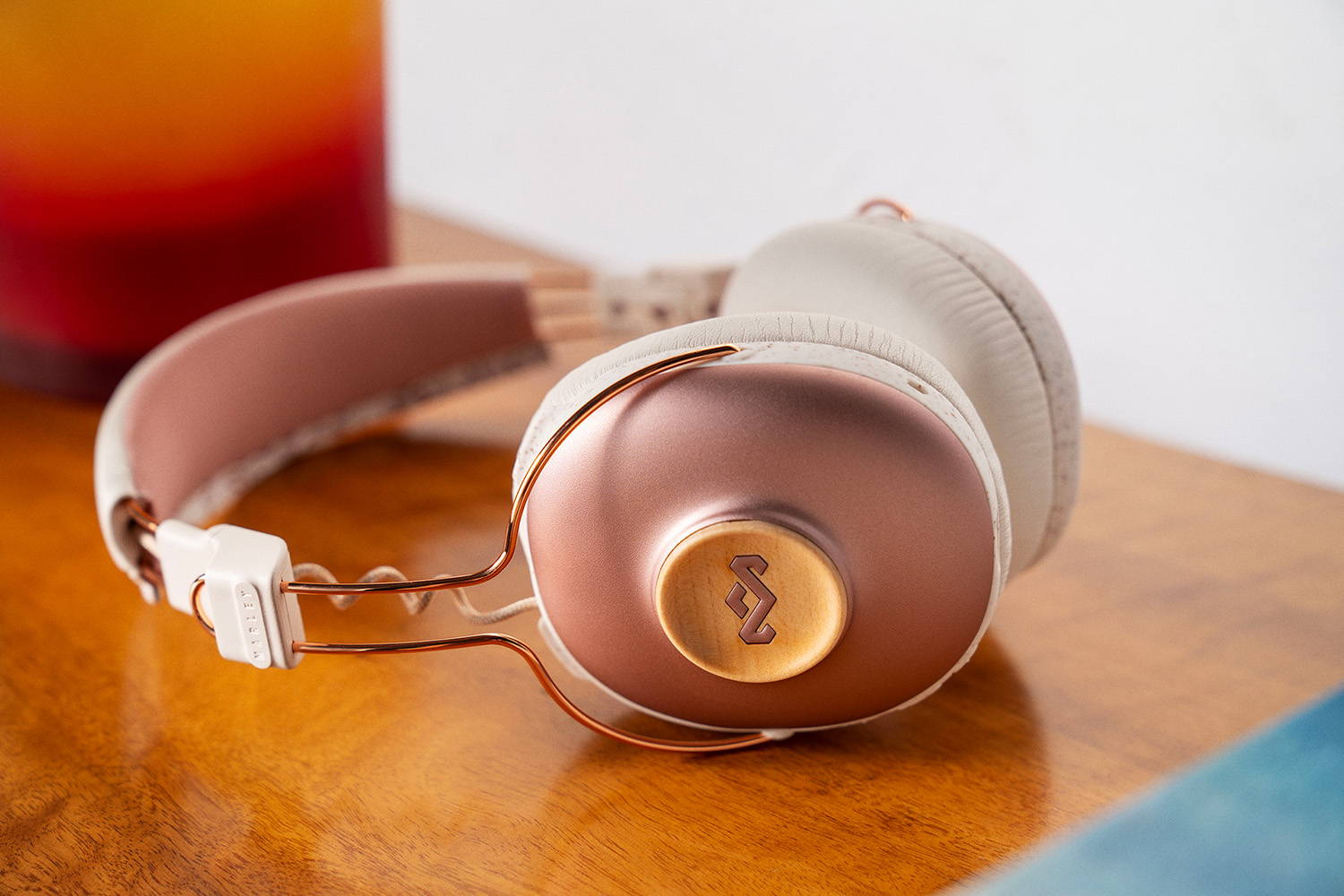 CONSCIOUSLY CRAFTED FSC® CERTIFIED WOOD
Enjoy non-stop, high-performance audio delivered by 40mm dynamic drivers that promise an exceptional listening experience whether you're listening to a playlist or podcast. The onboard mic and controls empower you to take full control of your sound session, allowing you to effortlessly take calls and manage your music playback without touching your device.

With built-in Bluetooth® version 5.2, these headphones promise a seamless and reliable wireless connection to your phone or device. The USB-C quick charge feature provides 4 hours of listening time from just a 15-minute power-up, but if you've got more time on your hands — you can charge them for 2 hours to benefit from 34 hours of playtime.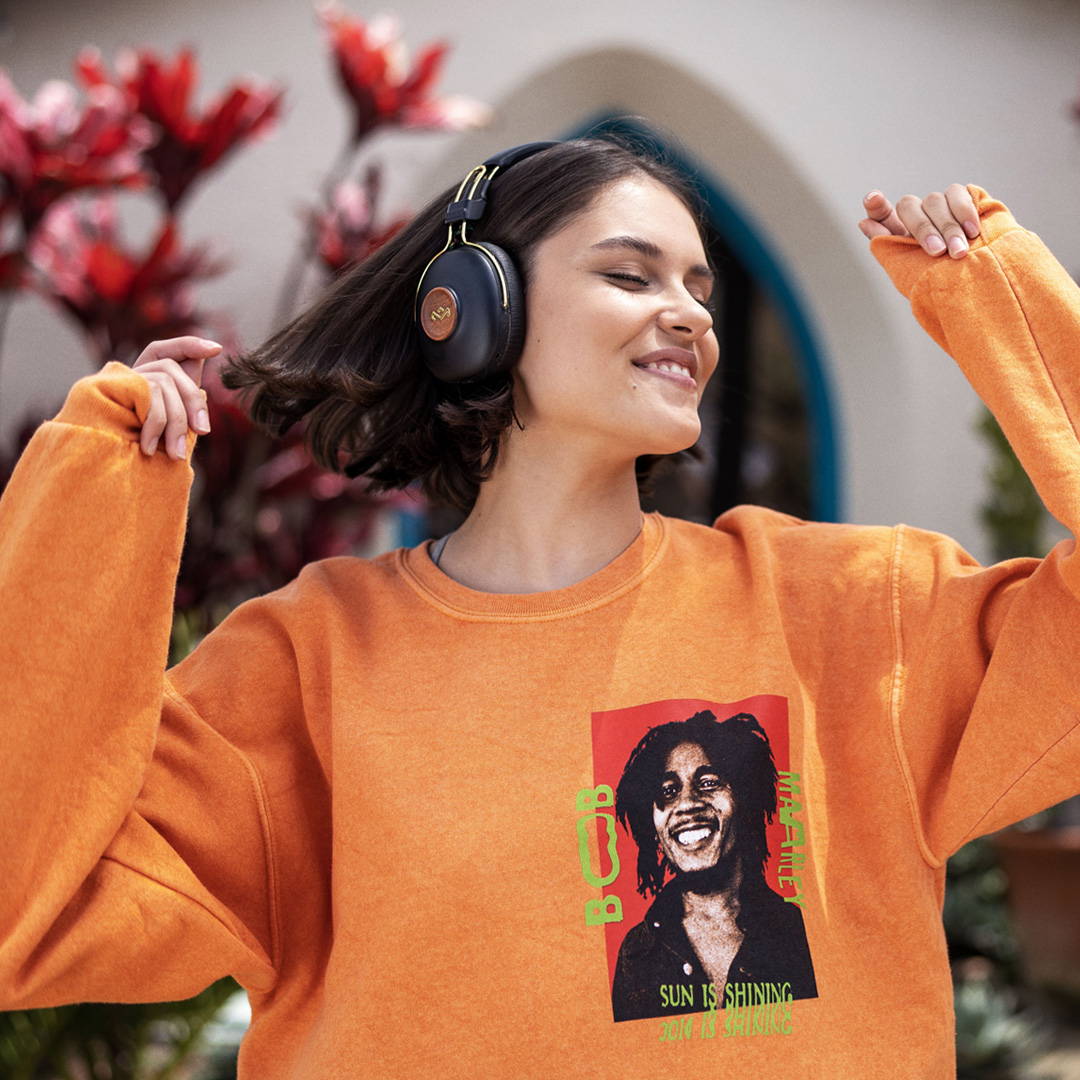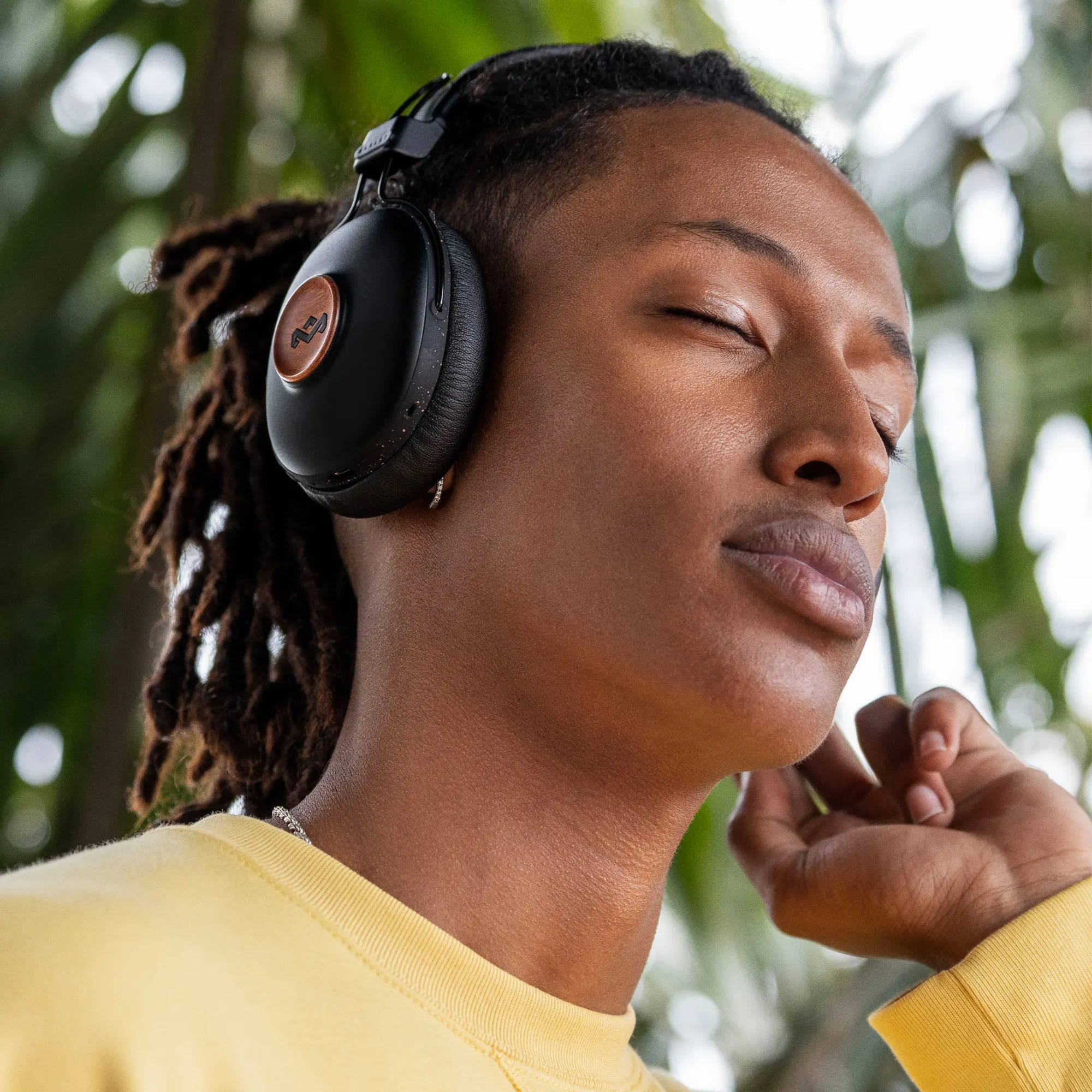 Looking for something more comfortable? The Positive Vibration Frequency Over-Ear Headphones are finished with super-soft ear cushions and headband padding, meaning you can immerse yourself in the sound without feeling restricted. Their over-ear design ensures passive noise isolation too, so you can say goodbye to distractions. Compatible with iOS and Android, these headphones sync to your device to give you the ultimate listening experience, wherever you might be.
These headphones might look and sound good — but they do good too. Crafted with FSC® certified wood, recyclable aluminium and REWIND™ fabric, they demonstrate House of Marley's commitment to the environment. Oh, and they're delivered to you in sustainable packaging made from recycled materials too.

Pick up the Positive Vibration Frequency Over-Ear Headphones for an exceptional audio experience, sustainable craftsmanship and convenient features that enhance your listening journey, wherever you might be going.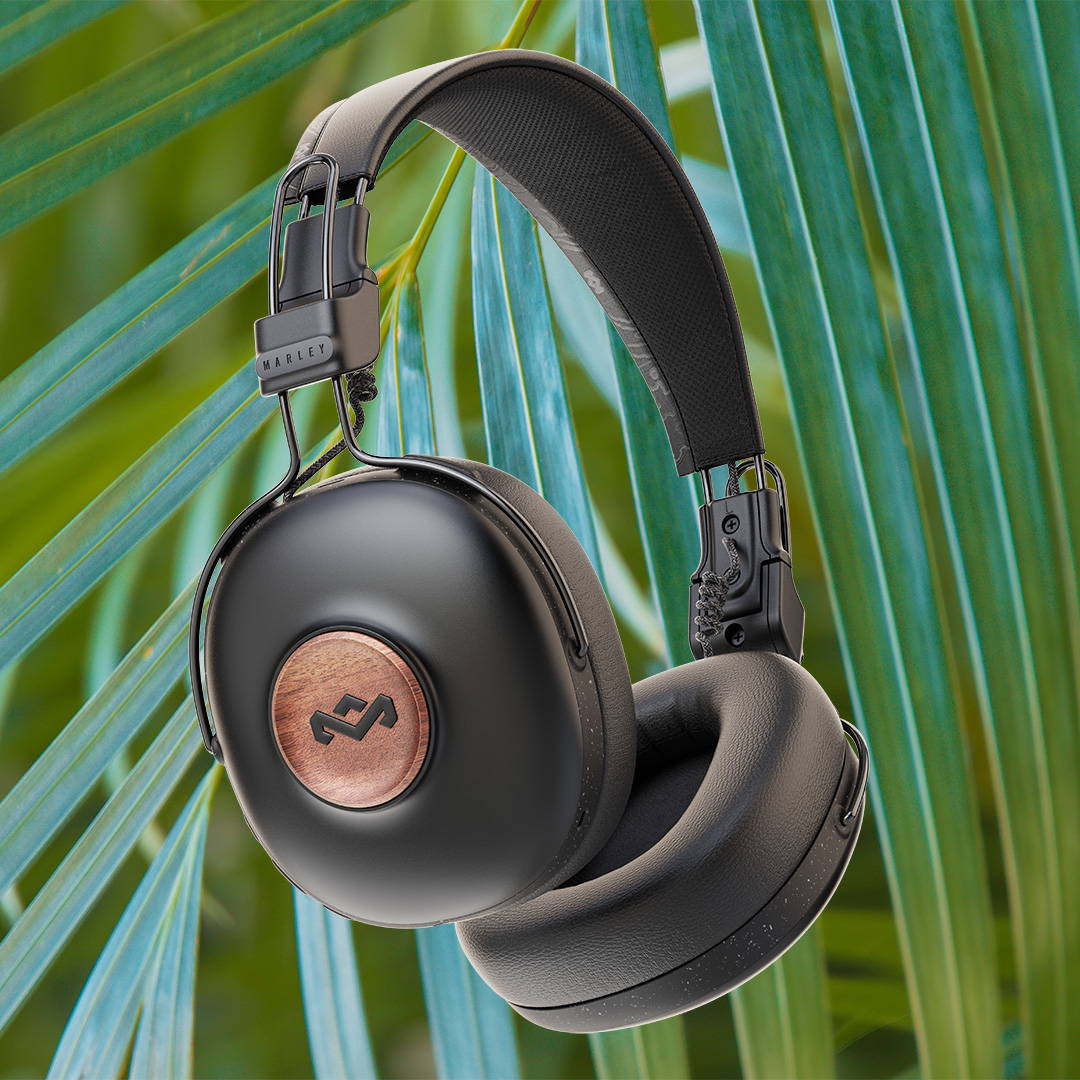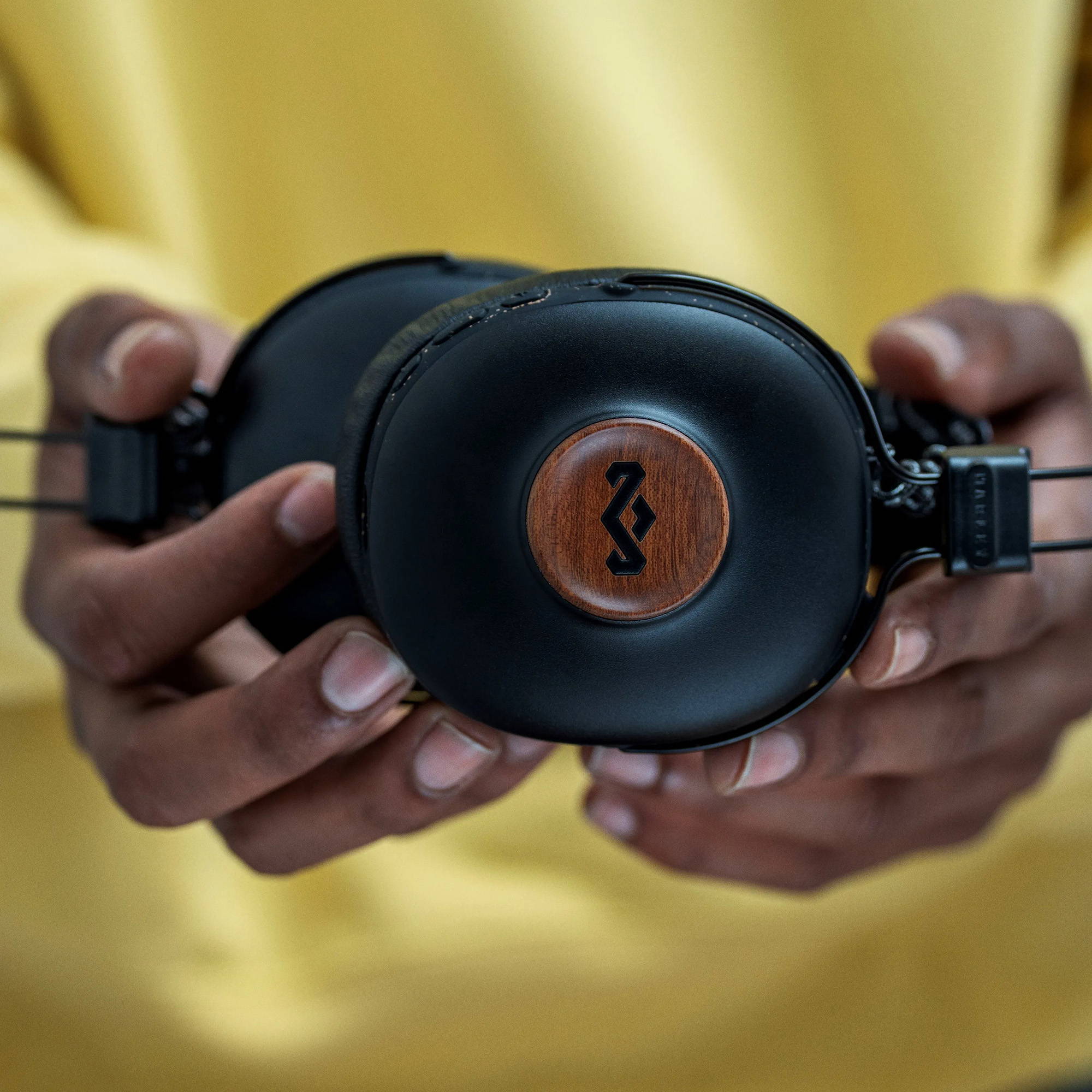 One of the best things about the Positive Vibration Frequency Over-Ear Headphones? They fold up neatly, making them the perfect playlist pal for when you're on-the-go. They come with a compact travel bag to protect them from scuffs and scratches, so you're in good hands whether you're in the car, on the train or on a plane.