Stir It Up Turntable & Get Together Duo Speaker Bundle
Free Economy Shipping. Expert Support. No Hassle Returns.
See details
Please note, discount codes cannot be applied to bundles, these have been reduced manually.
Bundle and save on this sustainable sound system designed to breathe life back into your favorite records.
Our Get Together Duo speakers and Stir It Up turntable create a stunning statement piece giving your vinyl the timeless sound it deserves. Stir It Up is our wired, belt-driven record player crafted with a built-in pre-amp and a modular Audio Technica cartridge.
Designed as the perfect companion to Stir It Up, our Get Together Duo speakers fill your space with rich stereo sound. These powerful Bluetooth® speakers feature a portable Right channel that provides 20 hours of playtime for all-day listening.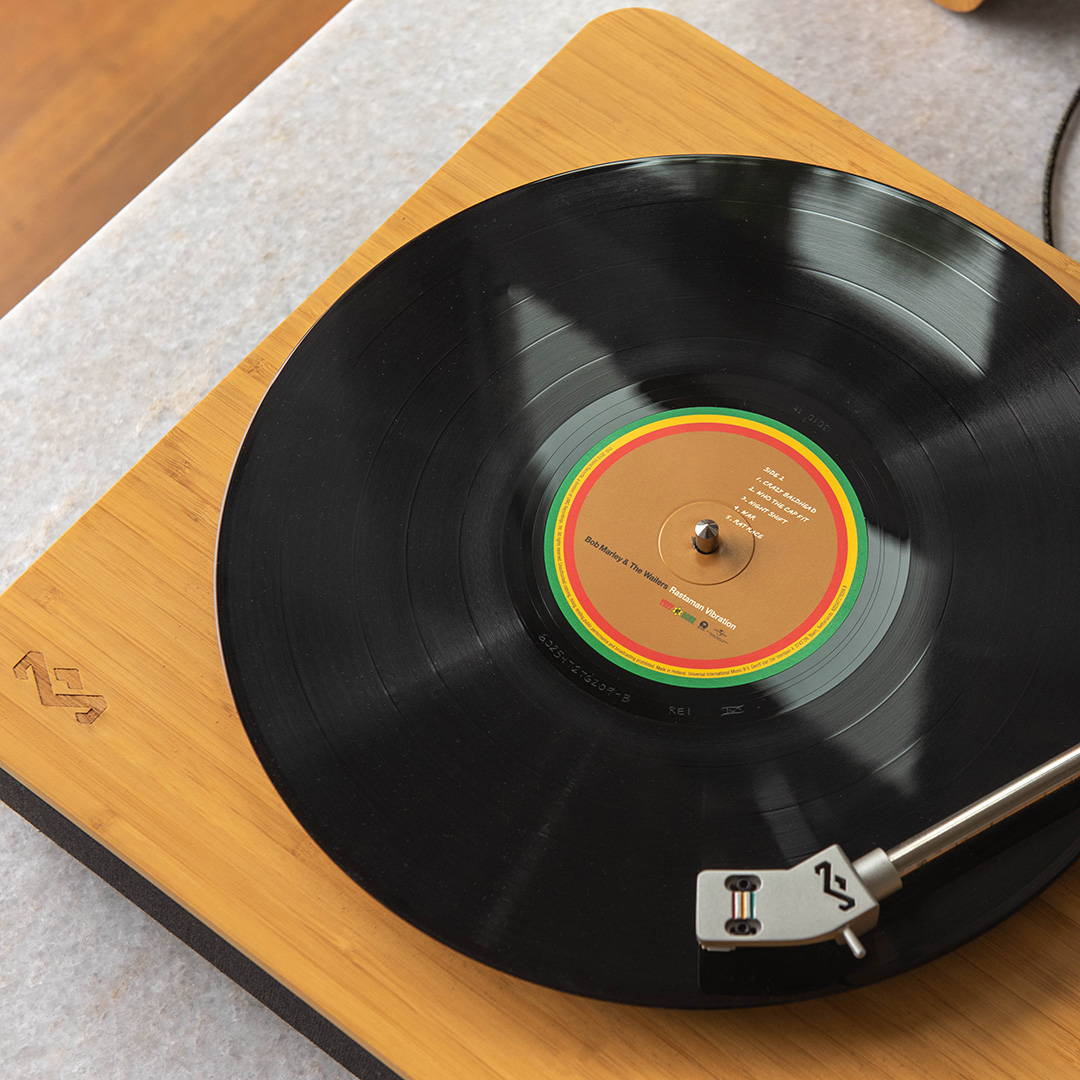 • Natural Bamboo Plinth
• Eco-friendly REWIND® fabric and REGRIND® silicone
• Recycled plastic, Recyclable aluminum
• Recyclable packaging
• Rich, powerful stereo sound
• Bluetooth® connection to your wireless device
• Hard wire connect to a non wireless device
• Natural Bamboo Faceplate
• Eco-friendly REWIND® fabric and REGRIND® silicone
• Recycled plastic,Recyclable aluminum
• 100% recyclable packaging