Enjoy up to 15 hours of playtime of your favourite playlists or podcasts.
Seamlessly connect to any Bluetooth-enabled device.
Our REWIND® fabric is weaved from recycled materials to create a durable, high quality product.

Bamboo is one of the most sustainable materials in the world as it grows quickly, requires no fertilisers or pesticides, and regenerates on its own.
The Get Together 2 Mini is engineered to deliver vibrant and balanced audio. The full-range drivers empower you to hear your favourite tracks as they were meant to be heard, while the premium dual passive radiators offer deep bass without compromising sound quality. This speaker packs 20 watts of power into its portable design and features built-in Bass Boost, Acoustic, and Marley Signature Sound EQs, so you can customise your listening experience to suit you.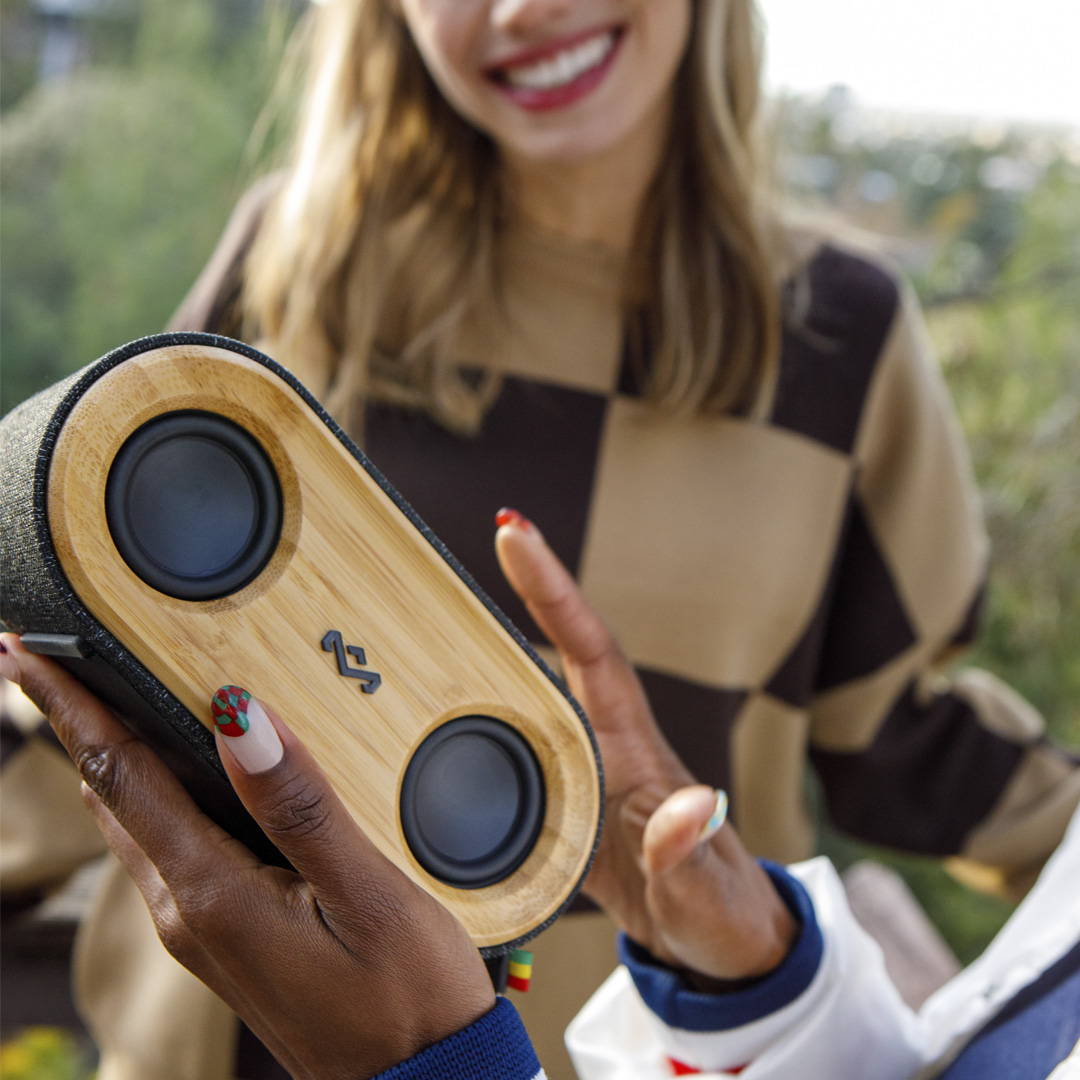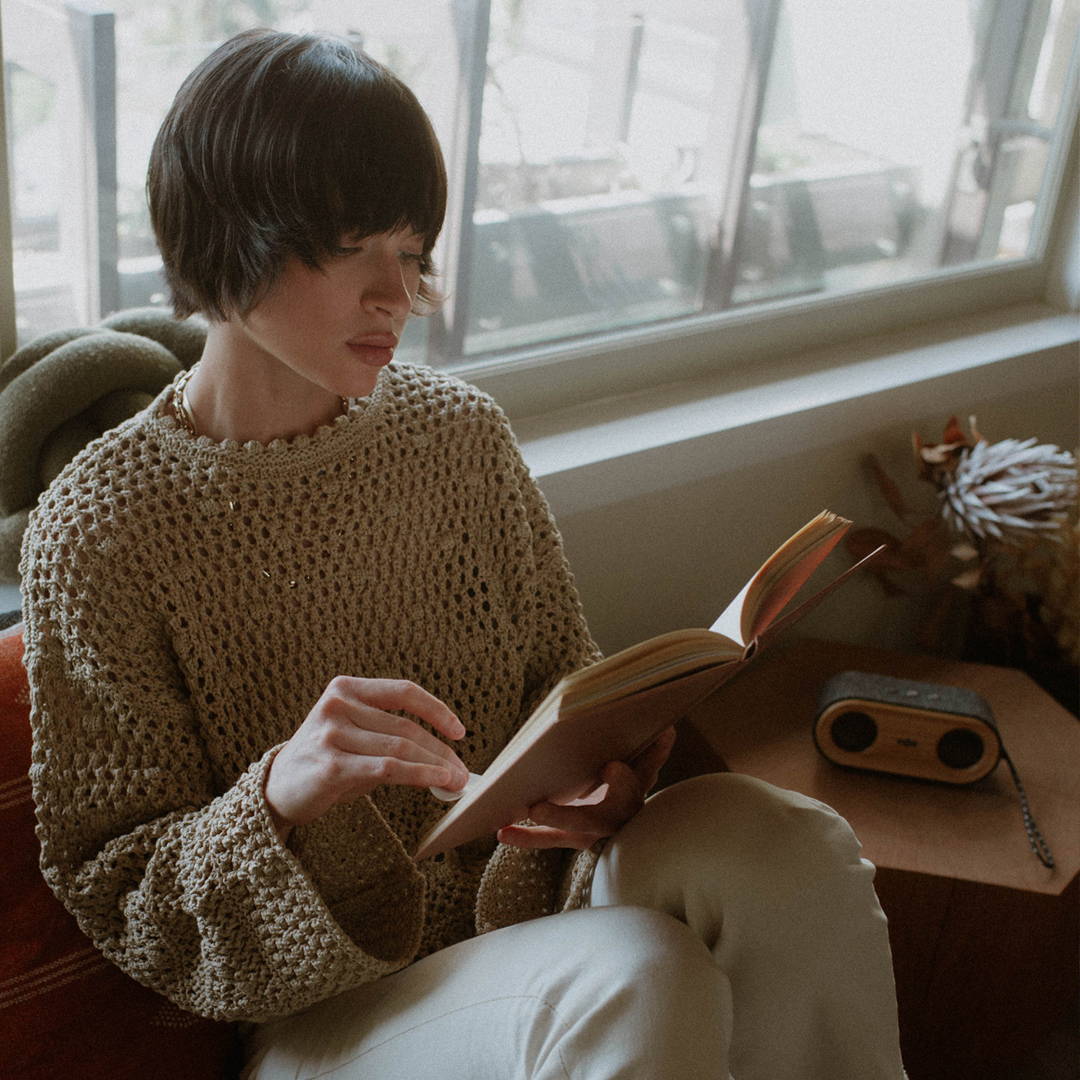 With quick-charge technology and a convenient USB-C charging port, the Get Together 2 Mini lets you enjoy 15 hours of playtime for all-day listening. The Bluetooth® 5.0 technology offers a 30-meter range from your device to keep the beats coming, while the onboard mic can be used as a speakerphone to keep you connected—making it ideal for your home office. Compatible with iOS and Android, this speaker ensures you'll experience that classic Marley sound—no matter how you connect.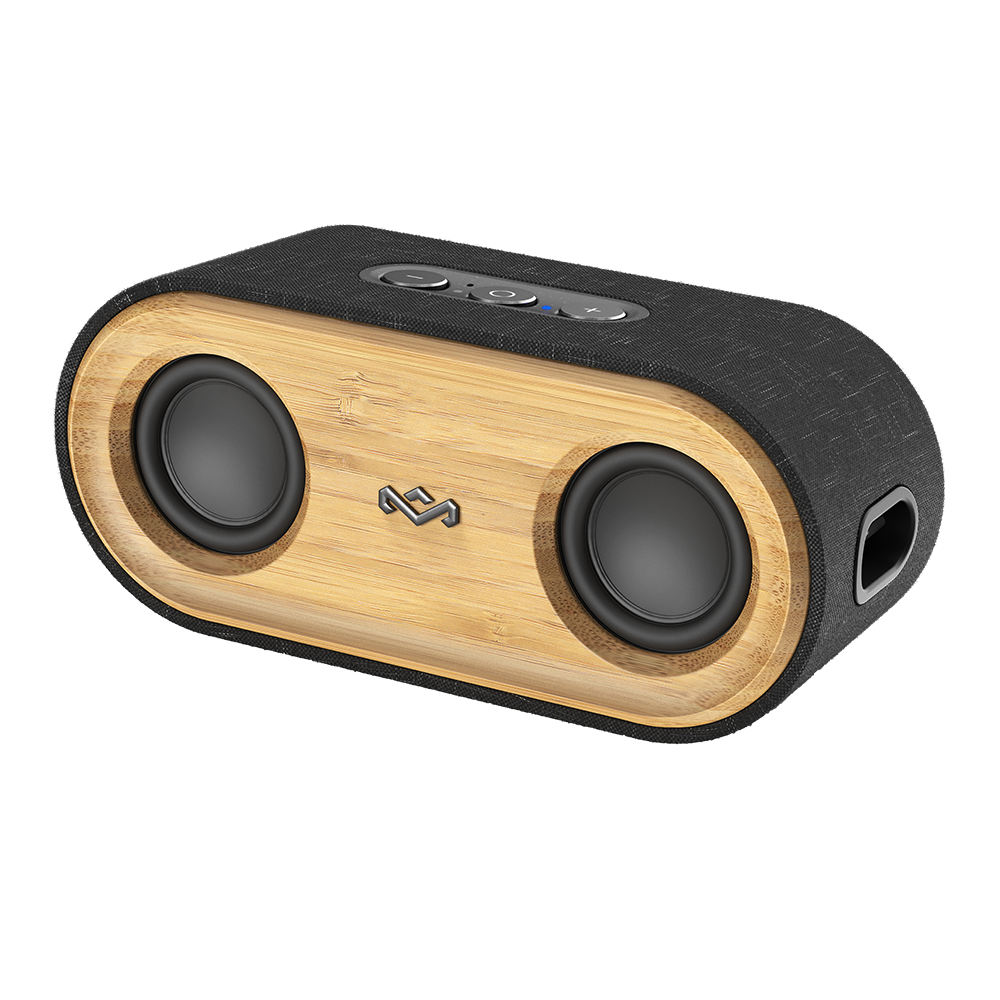 Our Speakers Get Together 2 Mini are crafted with sustainable materials.
Built for the outdoors, this portable speaker is IP67 dust and water-resistant so you can relax and immerse yourself in the sound—whether you're dancing at a festival or lounging by the pool.
You can even pair multiple speakers from the Get Together 2 family together for an all-new kind of surround sound.
Our sustainably crafted, socially responsible products are made from mindfully sourced materials: FSC® certified wood, signature REWIND® upcycled fabrics, REGRIND® recycled silicone, recycled plastic bottles, bamboo, and recyclable aluminum.