28 HOUR PLAYTIME WITH CASE
Enjoy 8 hours of playtime and 2,5 additional charges from the charging case for over 28 hours of listening.

SWEAT-PROOF & SPLASH RESISTANT
These earbuds come with an IPX4 certification - meaning they're water and sweat resistant

Our REGRIND® Silicone is a specially created material made by reclaiming and upcycling post-process and post-consumer waste.
Bamboo is one of the most sustainable materials in the world as it grows quickly, requires no fertilisers or pesticides, and regenerates on its own.
These earbuds are sweat and water resistant to an IPX4 rating, protecting the earbuds from dipping and splashing no matter the direction, ensuring you stay connected.
The exceptional seal provides a snug, ergonomic fit and noise isolating environment, so nothing gets between you and the wireless sound of Champion.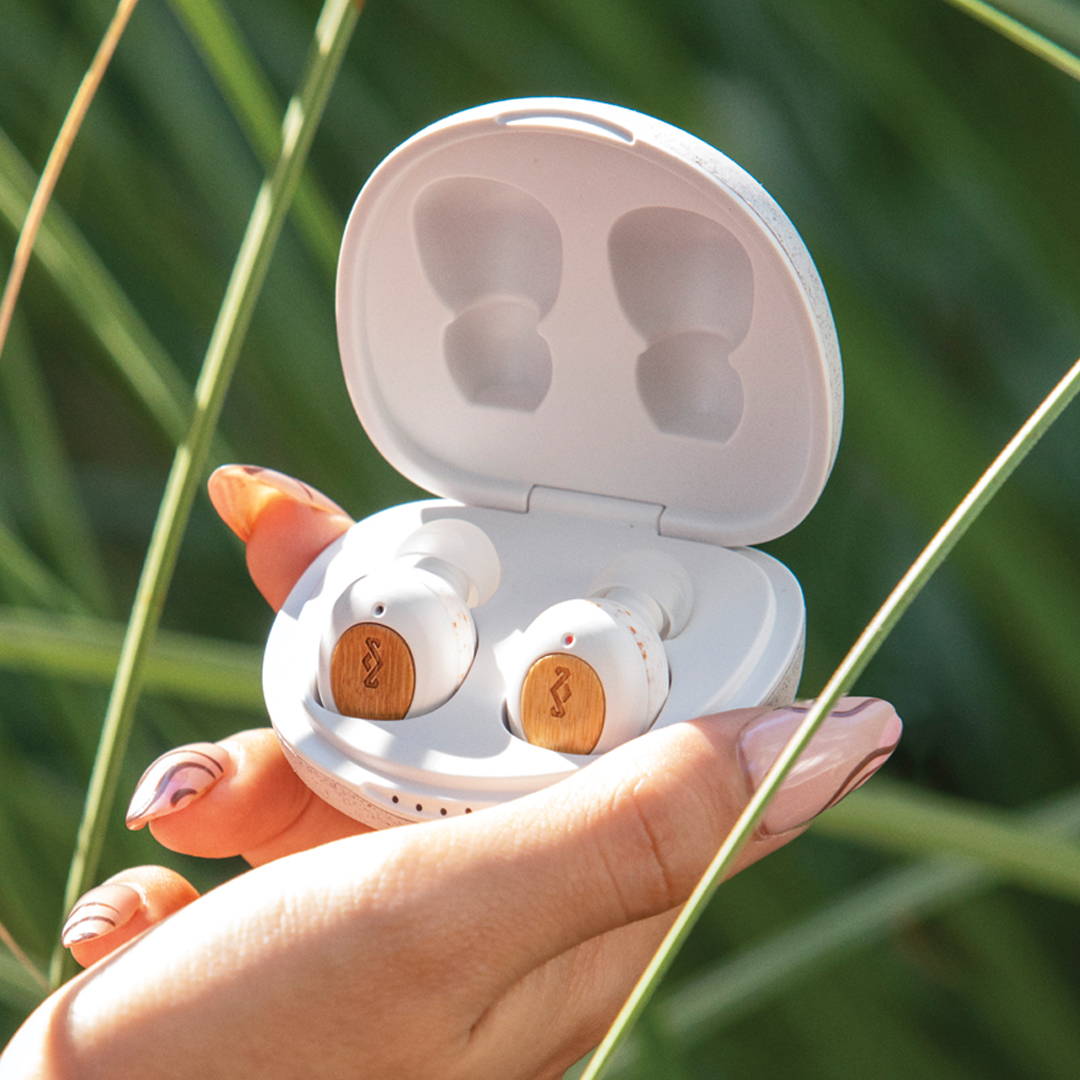 Champion True Wireless Earbuds offer class-leading battery life, lasting 8 hours between charges. With an additional 2.5 charges from the wireless charging case, giving you a total of 28 hours playtime.
Fuel up fast with quick-charge capability, enjoy 2 hours of performance from a 15-minute charge.
STEREO VOICE
COMMUNICATION
Don't miss out on anything; Champion captures all the conversation as if the phone were to your ear. Hear and be heard. Superior microphone performance helps enable clear calls while its seamless connectivity helps boost performance.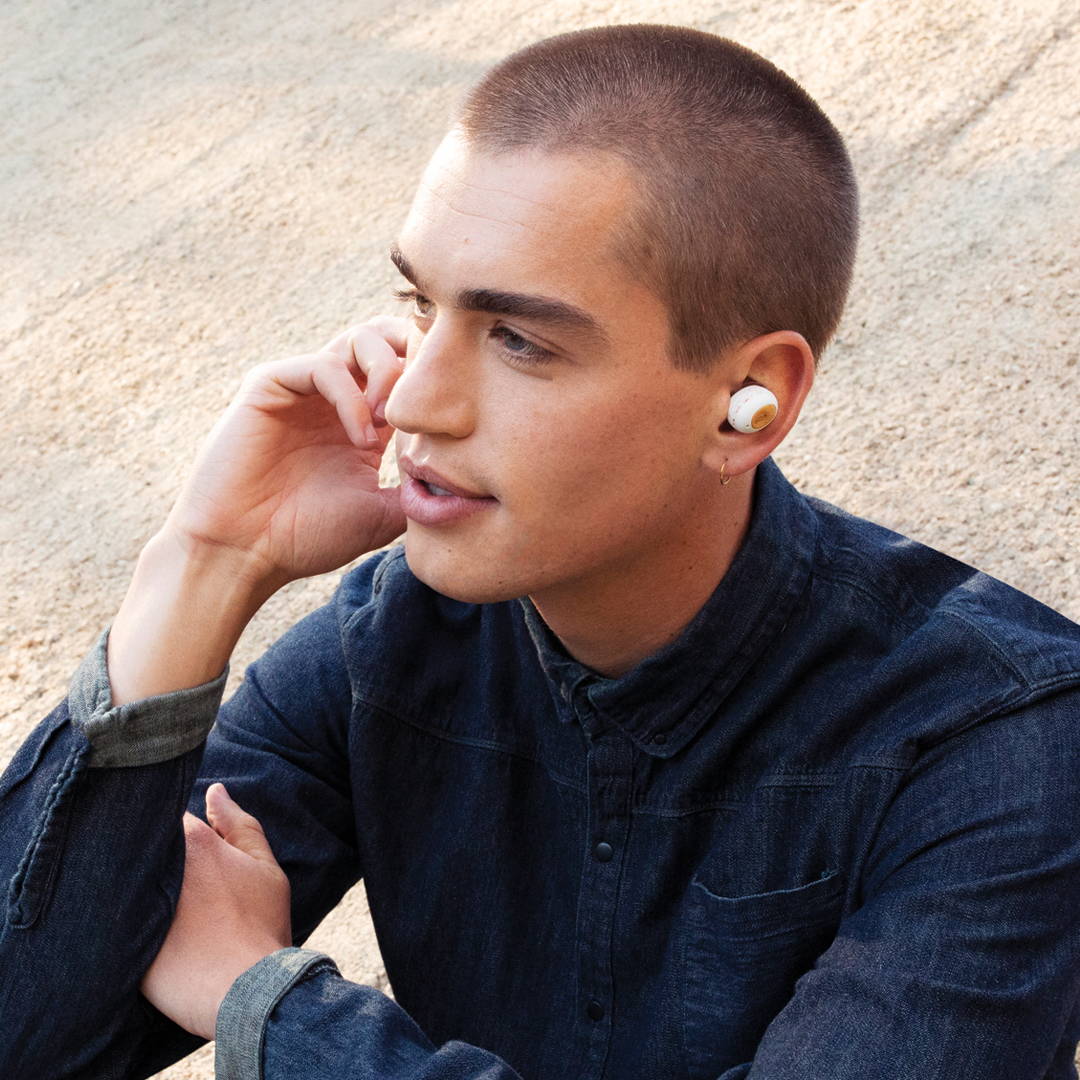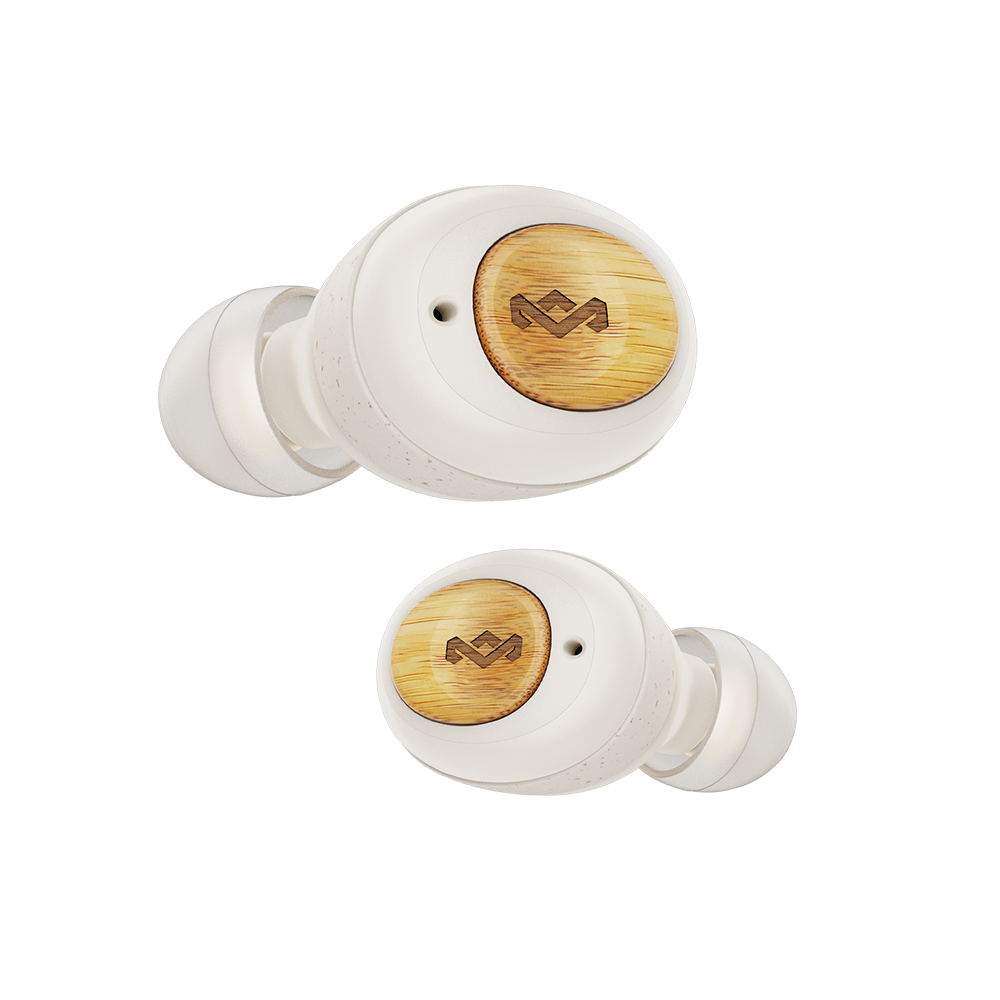 Champion True Wireless Earbuds are crafted from sustainable materials
Our sustainably crafted, socially responsible products are made from mindfully sourced materials: FSC® certified wood, signature REWIND® upcycled fabrics, REGRIND® recycled silicone, recycled plastic bottles, bamboo, and recyclable aluminum.